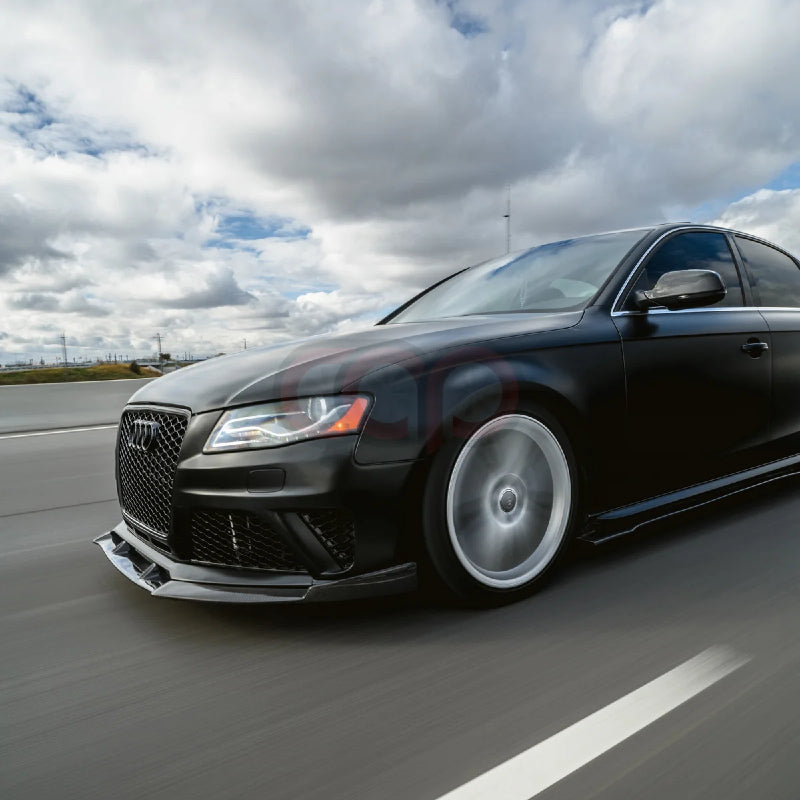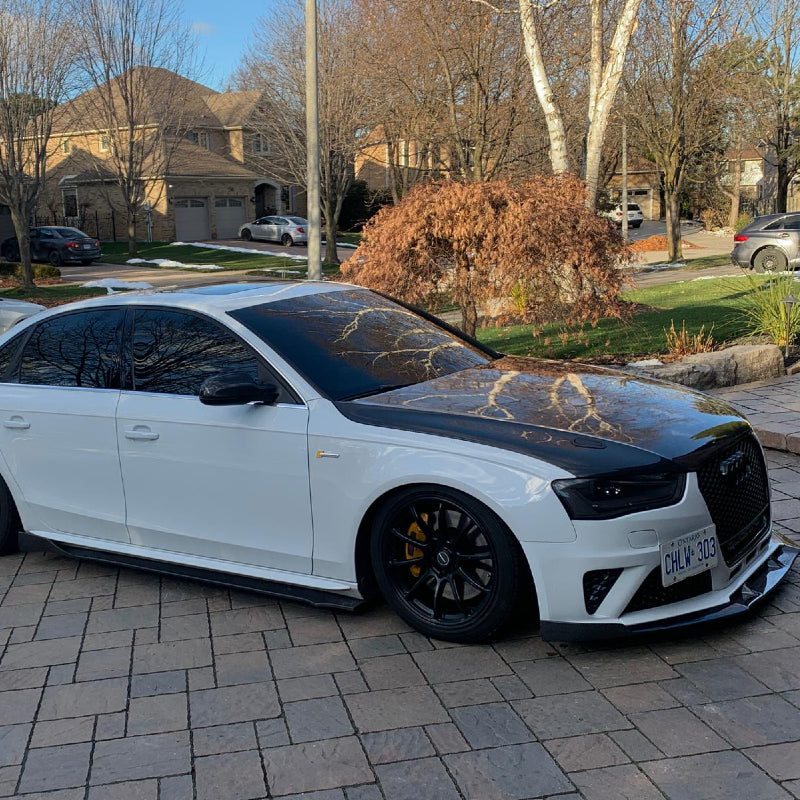 CAP Carbon Fiber Side Skirts | 2008 - 2021 Audi S3, S4, S5, S6, S7
Sale price

$599.00
Regular price
(/)

Product Description
Vehicle Fitment
Kit Content
***ETA of Stock is December 9, 2023***
Give your Audi the sleek, aggressiveness it needs on the side with these beautiful CAP carbon fiber side skirts!

THE NEXT BEST EXTERIOR UPGRADE FOR YOUR AUDI
You have already added a few CAP carbon products to your Audi, which mainly focus on the front end and the rear end of the car. Now is the time to give the side profile of your Audi the added aggressiveness it deserves! Our carbon side skirts add just enough style to your car's side profile without overwhelming it. 
CARBON FIBER SIDE SKITS AUDI: FITS ON MULTIPLE AUDIS
What sets these side skirts apart is their versatility, fitting various Audi models recommended for use. An oversight for many: don't let your Audi's side profile remain stock & boring! Add CAP carbon side skirts and change the look of your Audi today.
These fit both A series and S series vehicles, as listed below, with S-Line or without.
These side skirts are made for the following vehicles and MUST be cut length-wise by a professional to fit properly. Install is required by a professional.
For 2012-2018 C7 & C7.5 Audi A7/S7/RS7, the carbon side skirts do not need to be cut, as they are meant for the length of the car.
Fitment:

2014 - 2020 8V & 8V.5 Audi A3, S3, RS3
2008 - 2017 B8 & B8.5 Audi A4, S4, A5, S5
2017 - 2021 B9 & B9.5 Audi A4, S4, A5, S5
2010 - 2017 B8 & B8.5 Audi Q5, SQ5 
2012-2018 C7 & C7.5 Audi A6, A7, S6, S7, RS7
Vehicle Fitment Guide:
| | | | |
| --- | --- | --- | --- |
| MAKE | GEN | YEAR | MODEL |
| AUDI | 8V/8V.5 | 2014-2020 | A3,S3,RS3 |
| AUDI | B8/B8.5 | 2009-2016 | A4,S4 |
| AUDI | B8/B8.5 | 2008-2017 | A5,S5 |
| AUDI | B9/B9.5 | 2017-2021 | A4,S4 |
| AUDI | B9/B9.5 | 2018-2021 | A5,S5 |
| AUDI | B8/B8.5 | 2010-2017 | Q5,SQ5 |
| AUDI | C7/C7.5 | 2012-2018 | A6,S6 |
| AUDI | C7/C7.5 | 2012-2018 | A7,S7 |
CAP Carbon Fiber Side Skirts | 2008 - 2021 Audi S3, S4, S5, S6, S7
Sale price

$599.00
Regular price
Choose options