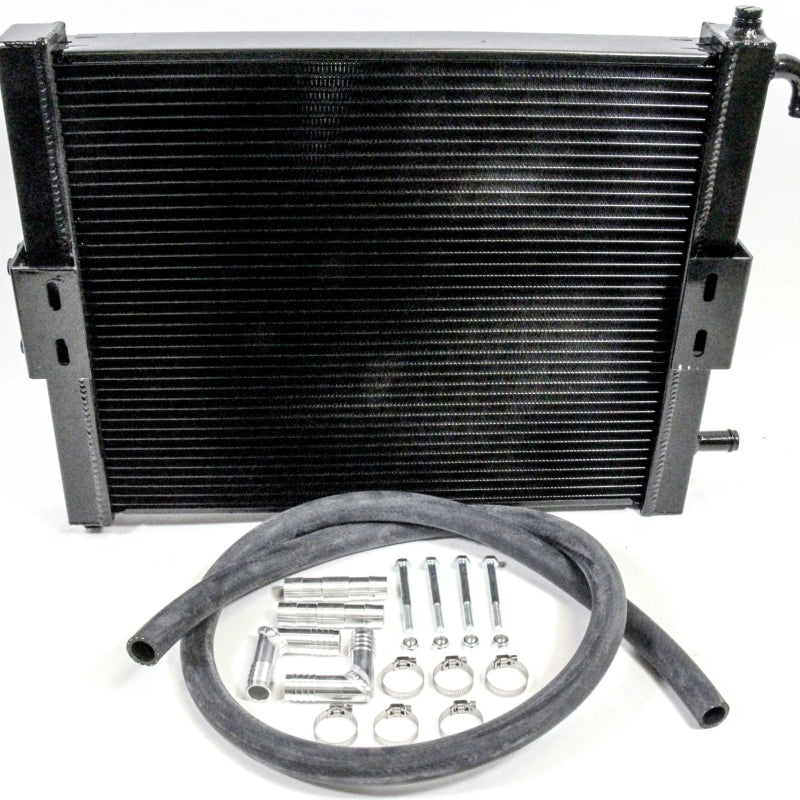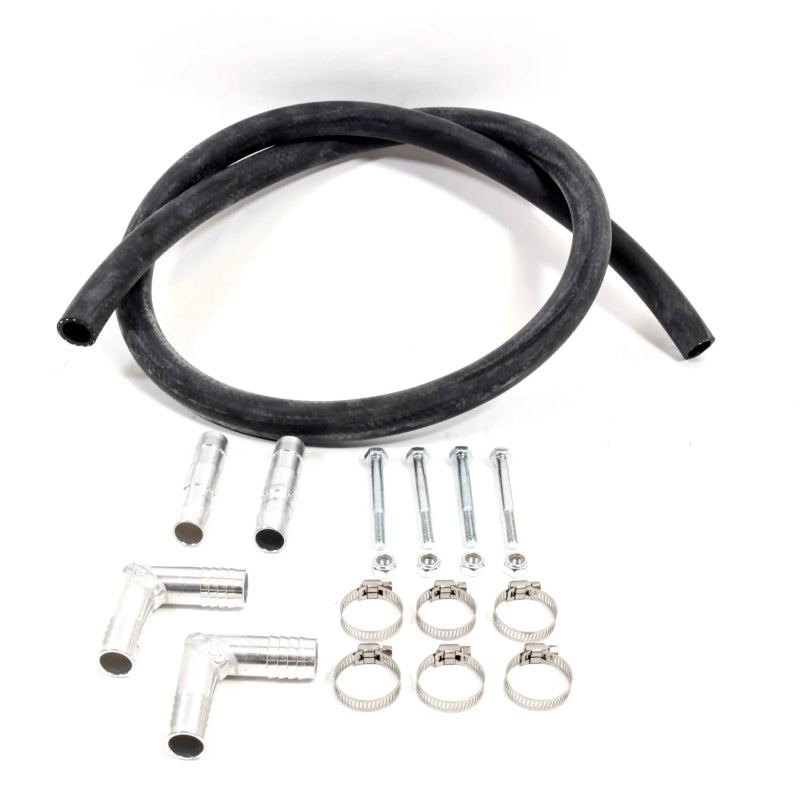 PLM Audi Heat Exchanger V2 (B8 / B8.5 S4, S5,A6 A7 3.0T Supercharged) With Fit Kit
Sale price

$529.00
Regular price
(/)

Product Description
Vehicle Fitment
Kit Content
***COMES WITH FIT KIT***
NEW VERSION COMES WITH BLEEDER AND DRAIN VALVE
BUDGET FRIENDLY AUDI HEAT EXCHANGER

By popular market demand, we are offering a version 2 (V2) of our Audi heat exchanger for the budget minded consumers. The Heat exchanger is produced with the same process of all of our other heat exchangers, using all-aluminum, high-quality, non-epoxied furnace-brazed cores.
PLM (Private Label Mfg.) Audi Heat Exchanger is the best kit in the marketplace today. Bolt-on installation in/near stock location.
WHY INSTALL PLM AUDI HEAT EXCHANGER?
Supercharged Audi tend to overheat under hot weather or extreme driving conditions. If you increase boost or horsepower, expect your intake charge temp to rise even further. The solution is to add the upgraded Private Label Mfg. Power Driven heat exchanger.
This heat exchanger will significantly reduce intake charge temps allowing you to keep power. PLM Power Driven heat exchangers use non epoxied furnace brazed cores resulting in better heat dissipation and are welded with CNC precision machined billet aluminum necks.
AUDI 3.0T HEAT EXCHANGER INSTALLATION
Installation requires basic hand tools and is the ONLY heat exchanger on the market that's affordable, the best value & does not require any cutting or major modifications to vehicle to install.
Get yours today and lower IAT (Intake Air Temp.) !!
* Guarantee to outperform! - Independent customer testing has shown stock heat exchanger will increase your IAT temp by over 41 degrees, while PLM heat exchanger under the same test condition only increase 23 degree maximum, on a hard run.
Optional Install kit includes:

5 feet of 3/4" Heater Hose

Heat Exchanger Mounting Bolts/Nuts/Hardware

6 Stainless Steel (304 Grade) Clamps

2 Straight Hose Connectors

2 Elbow (90 degree) Hose Connectors
PLM DUAL CORE/ QUAD PASS HEAT EXCHANGER
SIDE MOUNTING PLATES FOR CRASH BAR INSTALL
DUAL CORE / QUAD PASS COOLANT TECHNOLOGY FOR BETTER AIR FLOW
ALL ALUMINUM FOR LIGHTWEIGHT ADVANTAGE
100% TIG WELDED
High DENSITY FIN CORE
DESIGNED TO PURGE ALL AIR WHEN INSTALLED PROPERLY
SIZE INCLUDING END TANKS 22" x 17" x 2.4"
24" WIDTH INCLUDING ENDTUBES
CORROSION RESISTANT COATING
* THE NEWER VERSION COMES WITH BLEEDER AND DRAIN VALVE
Vehicle Fitment Guide:
| | | | |
| --- | --- | --- | --- |
| MAKE | GEN | YEAR | MODEL |
| AUDI | B8/B8.5 | 2009-2016 | S4 |
|  AUDI | B8/B8.5 | 2008-2017 | S5 |
|  AUDI | 8R | 2010-2012 | Q5/SQ5 |
|  AUDI | C7 | 2012-2015 | A6/S6 |
|  AUDI | C7 | 2012-2015 | A7/S7 |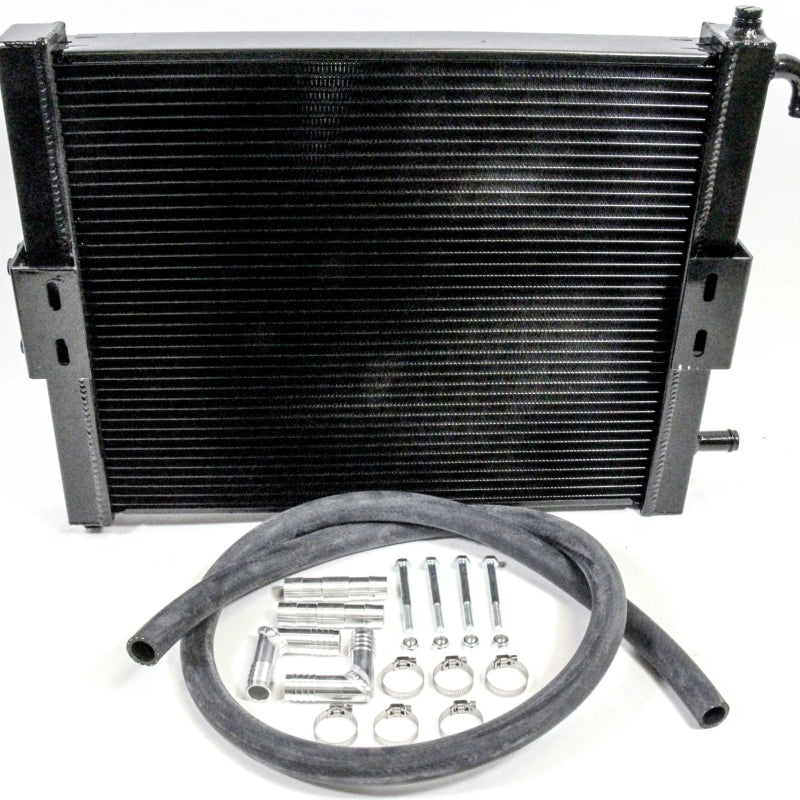 PLM Audi Heat Exchanger V2 (B8 / B8.5 S4, S5,A6 A7 3.0T Supercharged) With Fit Kit
Sale price

$529.00
Regular price
Choose options